The smart alternative to the printed till receipt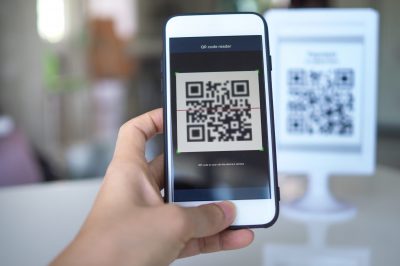 The electronic till receipt
Since 01.01.2020, in Germany all till receipts in must be printed by law. We think this is environmentally damaging and a significant cost factor for small and medium-sized companies. We have a solution: the electronic till receipt! When the customer pays at the till, a QR code is generated which the customer can easily scan using their smartphone, which then displays a digital receipt directly on their screen – simple, secure, quick and, in particular, good for the environment!
The numbers speak for themselves
Number of tills which currently use the service from bon-online.de
Number of digitally-generated eBons which did not need to be printed
Length of toxic till receipt paper (á 30cm per receipt) saved by the eBon service
Number of till rolls which have been saved thanks to eBon
Costs saved thanks to the e-receipt, as no receipt rolls (á 0,60 €) have to be purchased
The receipts can simply be scanned with the camera or any QR-code scanner app. After scanning, the receipt is displayed and you can save it manually e.g. on your phone.
Our bon-online.de app is even more convenient. Once installed, the code can be photographed and is then available to download in the app. If you are looking for a receipt later on, then you can simply retrieve it from the app and view it again. Please don't forget to back up your phone and restore it to a new device if you replace or renew your phone.
If you make a purchase on a point of sale system which is running our software in the background, then we guarantee not to transmit any of your data. If you pay by EC or credit card, a paper receipt will be printed as usual or our software will obscure these data prior to transfer. The same applies if you have a store card and till operator has not applied custom settings with their till provider. In this case the till operator assumes the responsibility for only using non-personalized store cards.
Our eBon service allows thousand of kilometers of toxic till receipt paper to be saved. Not only is this good for the environment, but it is also good for your health. Because: The BPA coating on the paper (Bisphenol A) has been proven to be toxic and can increase the risk of life-threatening illnesses, especially in young people. This is why the electronic receipt is the perfect alternative for a climate-positive and healthy lifestyle.