The digital advertising board for your store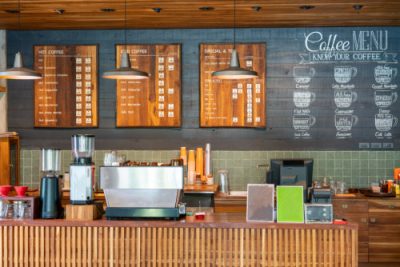 The Tool for Digitized Monitor Advertising
Coffeeboard is the digital system for chains that want to effectively draw attention to their offers and products. Instead of printed spaces and posters behind the sales desk, Coffeeboard monitors display the latest discounts, offers and advertising images in a high-end manner – whether as images or videos.
The most important functions
Various customizations can be made to Coffeeboard depending on the customer's preferences. The monitors/panels can be freely planned and multiple systems in one branch can be connected.
Digital, time-controlled advertising lets you suitably inform your customers of your desired topics. This not only increases customer connection but also boosts your sales.
Always advertise what makes sense. And do so far in advance. You can not only specify by time of day but also weekday, Sunday or public holiday.